If you are the kind of adventurer who is fueled by adrenalin rushes and seeks out danger where there doesn't have to be any, this article is not meant for you! On the other hand, if you are an intelligent adventurer, who understands that nature can both be breath-taking and dangerous at the same time, do read on as we discuss a few methods that campers can apply to enjoy their time in the bliss of nature, but without endangering their lives or the wellbeing of the ecosystem surrounding them.
Understand the Rules and Regulations of the Specific Camping Ground
Every camping ground has a set of rules and the authorities expect that you will respect them, even if there's no one around to enforce those rules at the time. Get to know them from the park rangers and ask them about any specific thing that you should be aware of while out camping in the woods. These rules are important for more reasons than one, so it makes all the sense in the world to learn and follow them as best as you can.
From preventing animal attacks and forest fires, to attracting dangerous strangers to the campsite, these are some of the things that these rules aim to prevent, so respect them for the sake of both your own safety and that of those around you.
Bring Car Top Tents with You
You do not need a camper van to make the best of both worlds as thanks to products such as the Sparrow from Roofnest, you can essentially turn any car into a small RV.
Roofnest's spacious roof top tents come equipped with an impermeable ABS-fiberglass top to keep two people inside them comfortably dry if it starts to rain. In case you are worried about the extra load, the aerodynamic design and the lightweight nature of the car top tents do not stress the engine while moving.
As the Sparrow keeps you and your kids off the ground, camping at night naturally becomes a lot safer because snakes, insects and even animals do not, or cannot, climb on top of a parked car under normal circumstances. If you see any sign of danger, driving away becomes so much easier as well.
Don't Interact or Endanger Wild Animals
This is not to say that one cannot become friends with a wild animal, but if you are trying to do that in the middle of a National Park, it's not just illegal, it is a foolish act that could end up turning out very poorly for both you and the animal.
All parks will repeatedly tell you to refrain from interacting with wild animals when and if you see them, so just like we discussed earlier, respect that rule because it's there for reasons that you may or may not understand. Some of the ground rules of safety in regard to animals in the wild are as follows:
Don't feed the bears, wolves, foxes coyotes or any other creature that you may come across

Eat inside the tent to limit the chances of an animal coming by to investigate

Don't leave your food or garbage out in the open once you are done

Depending on the specific park regulations of the season, you could either burn the leftovers or bury them

Do not throw away plastic packets in the wild; you are supposed to carry the empty packets back home with you

Do not call, chase, provoke, shout or interact with any wild animal, unless it is necessary for safety

If you hear rustling outside the tent at night, don't go out and investigate
Learn Basic Life Skills Well Ahead of a Camping Trip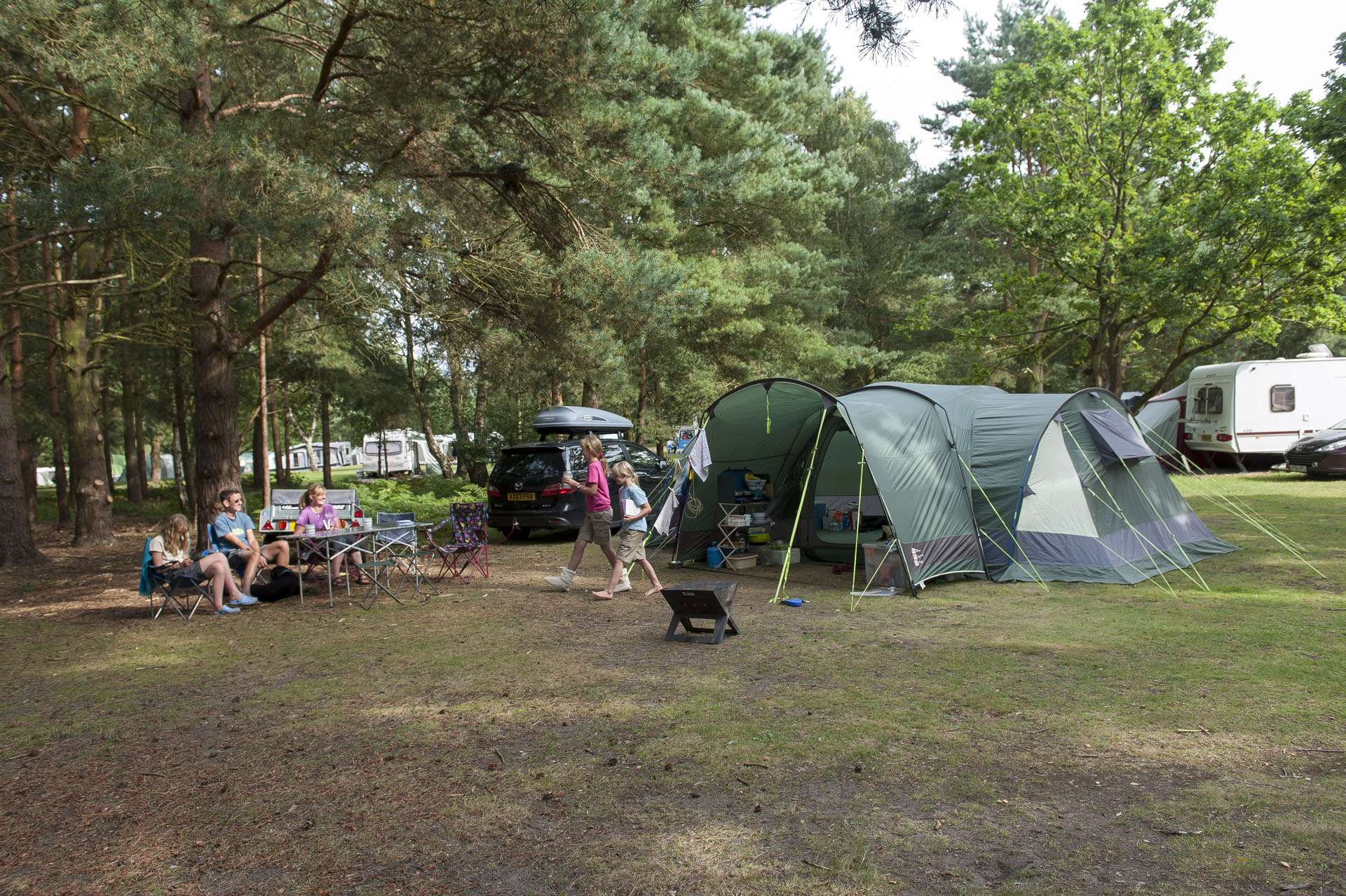 It is almost ironic how most of the modern world survives without learning or even being vaguely aware of the basic survival skills, but that can't be the case if you plan to camp out often.
Prepare yourself by at least learning the skills listed below:
How to make a fire without matches

or a lighter

Learn to swim

Fishing may not be required or allowed in the park, but knowing how to fish is always better

Learn how to use flares to signal for help

Get to know the basics of navigating with a compass; the GPS may not always work

Learn first-aid and CPR, as it could save lives in the middle of nowhere

Learning how to cook with the bare necessities might prove to be quite useful

Knowing how to put up a tent pretty much is the basic requirement for camping!
Staying safe while camping might not seem like something that you need to worry about when you are in a populated area, but just in case you decide to venture out further on your own and find a lonely spot, these few tips might just save your life.